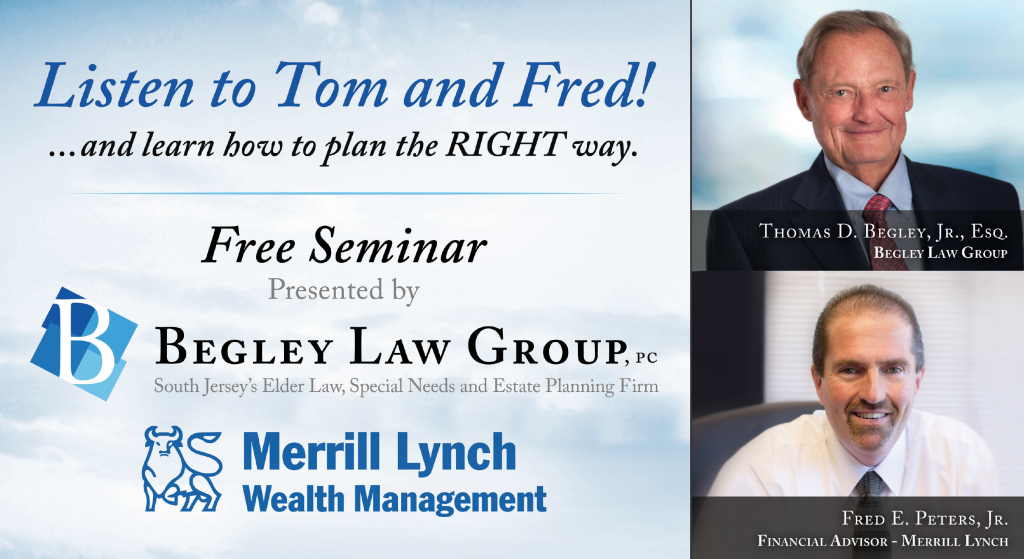 Thursday, April 19th
11:30am Seminar and Lunch
The Flanders Hotel - 719 East 11th Street, Ocean City, NJ
Protect your assets from Nursing Homes and Medicaid
Protect the money you leave to your children from their divorce
Protect your children's inheritance from creditors, taxes and their own poor judgement
Will I outlive my savings? What can I do?
How do I generate sufficient income from my savings?
How much risk is appropriate in my investment portfolio?
Call toll free 800.533.7227 or fill out the form below to make reservations for this free seminar on April 19th.
This seminar is free but reservations are required.  Space is limited so call or register using the form below.
April 19th Reservation Form: