Rheumatoid Arthritis Support Network
121 S. Orange Ave
Orlando, FL 32801
www.rheumatoidarthritis.org/
1-800-405-4043
The Rheumatoid Arthritis Support Network (RASN) is dedicated to providing up-to-date information and resources for rheumatoid arthritis patients.
Our goal is simple. We want RA patients to know their options and fully understand their diagnosis. You can take steps, right now, to improve symptoms and your quality of life.
Please don't hesitate to contact us at [email protected] with any questions you have.
Special Needs Alliance
7739 E. Broadway Blvd. #362
Tucson, AZ 85710
www.specialneedsalliance.org/
1-877-572-8472
The Special Needs Alliance is a national, non-profit organization committed to helping individuals with disabilities, their families and the professionals who serve them. Many of our member attorneys have family members with special needs; all of them work regularly with public benefits, guardianships/conservatorships, planning for disabilities and special education issues. We volunteer significant time to the special needs community and advocate for legislative and regulatory change to improve quality of life for individuals with disabilities.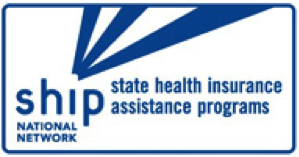 The State Health Insurance Assistance Program (SHIP) – Provides trained counselors to answer your Medicare questions. Call 856 222-9311, ext. 1494 to schedule a free and confidential appointment.
For more information about SHIP, please visit http://www.rcbc.edu/rsvp or call our office at 856 222-9311, ext. 1358 and mention BEGLEYLAW.