Leaders in Planning for the Elderly and Disabled
What Our Clients Say About Us
Our experience with the Begley Law Group was outstanding! Tom and his Group are extremely knowledgeable and professional. They are well prepared and efficient. The service we received was top notch! Their guidance and advise was very reassuring. We HIGHLY recommend the Begley Law Group; true elder law leaders! - E.D.
Begley Law Group is top notch. Its knowledge of and experience with elder law issues is exceptional. I know because I worked for a top-notch elder law firm in Florida, and Mr. Begley was the attorney to whom we referred clients in the Philadelphia area. I brought my mother here to establish a special needs trust for my mentally ill sister, and referred my brother who had a friend who needed help with an elder issue. I saw Mr. Begley recently for estate planning since the death of my husband. I totally trust the Begley Law Group and its staff, and I rest assured that they have considered every aspect of my legal needs. - L.M.
We definitely chose the right firm to help us with estate planning when we picked Begley Law. Tom Begley is a pleasure to work with. He gave us many options and let us pick how much or little we wanted to do. Tom is not only brilliant about elder law he is also a kind human being. - N.T.
Faced with caring for a 97 year old we had no idea how to proceed to ensure her long term care. We learned so much during our meetings with Mr Begley who created a formal plan spelling out an effective and legal course of action. He and the staff were friendly and professional and the meetings and plan were extensive and on point. I strongly recommend the firm to anyone faced with elder law concerns and questions. - J.B.
Mr. Begley's expertise and the efficient and friendly staff in his office made my father's estate planning experience seamless. Much less stressful for the family and Dad knows he has a friend he can call at any time with any questions or concerns he has about his future. I would highly recommend Begley Law Group to anyone who needs estate planning (and who doesn't at some point) or has other elder law issues. Thanks Tom! - L.S.
At Begley Law Group, PC, we help families develop a plan designed with your specific needs in mind. We get to know you and your family and assist with those special needs in caring for a disabled child. Parents often divide their estates equally among their children.
If all of the children are healthy, this makes sense. If one child has special needs, that child may need more or less than an equal share. The best way to make that determination might be to have a life care plan designed for your child. A properly designed and administered Special Needs Trust will serve to supplement public benefits such as SSI and Medicaid without jeopardizing eligibility. We will help you design a plan to protect such public benefits of your disabled child as well as allow you to protect them for their lifetime.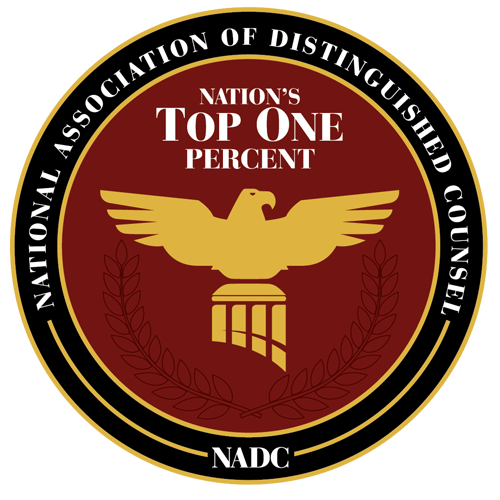 509 S. Lenola Road, Building 7
Moorestown, NJ 08057
Tel: (856) 235-8501
Fax: (856) 273-1062
200 98th. Street #3
Stone Harbor, NJ 08247
Tel: (609) 368-3389
Two Commerce Square
2001 Market Street, Suite 2900 Philadelphia, PA 19103
Tel: (800) 533-7227
© 2023 Begley Law Group ALL RIGHTS RESERVED.
This article does not constitute legal advice and should not be relied upon. If you need legal advice concerning this or any other topic please contact our offices to schedule a consultation with one of our attorneys at (856) 644-6528.