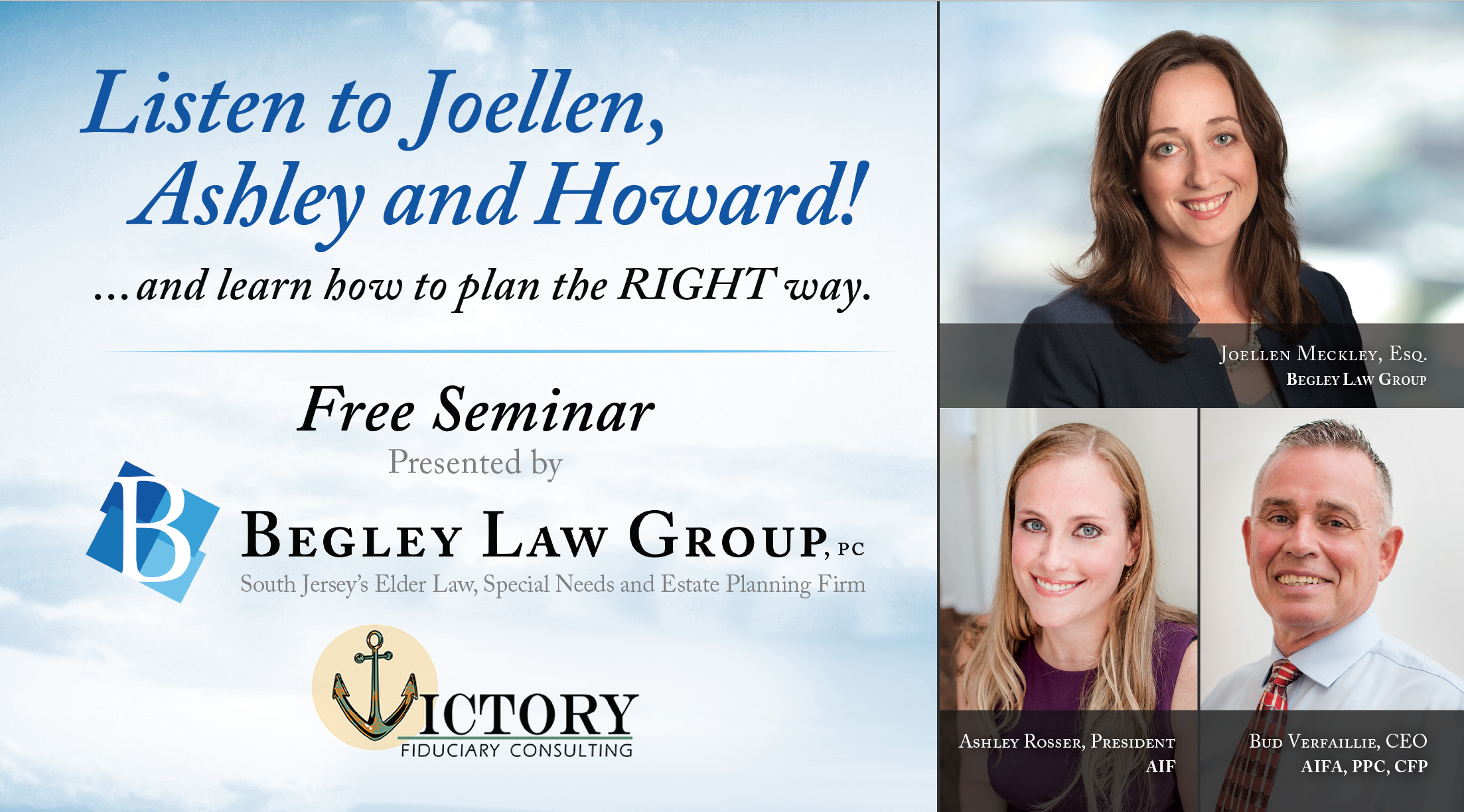 Wednesday, July 25th
6:00pm Seminar and Dinner
Scotland Run Golf Club
2626 Fries Mill Road
Williamstown, NJ
Protect your assets from Nursing Homes and Medicaid.
Protect the money you leave to your children from their divorce.
Protect your children's inheritance from creditors, taxes and their own poor judgement
by using a Bloodline Trust.
What is a fiduciary and why should it matter to you?
Who will live longer, you or your money?
How do you create a risk management strategy?
How do you maximize income while reducing risk?
Call toll free 856-235-8501 or fill out the form below to make reservations for this free seminar on July 25th.
This seminar is free but reservations are required.  Space is limited so call or register using the form below.
July 25th Reservation Form: