Managed Long-Term Services and Supports – Begley Report
by Thomas D. Begley, Jr., Esquire, CELA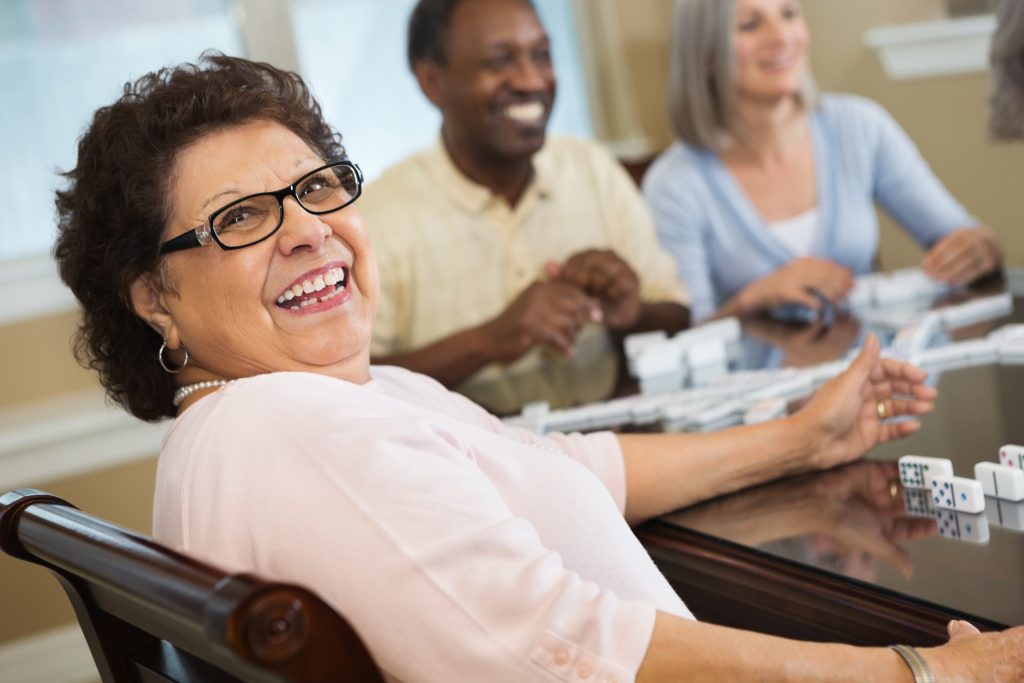 As of July 1, 2014, what was formerly known as Global Options for Long-Term Care (GO) is now known as Managed Long-Term Services and Supports. (MLTSS). Individuals previously receiving benefits under AIDS Community Care Alternatives Program (ACCAP), Community Resources for People with Disabilities (CRPD) and Traumatic Brain Injury (TBI) were automatically enrolled in the MLTSS program. The MLTSS program was designed to permit individuals to live in the community for as long as possible with services and support.
The change from GO to the MLTSS program has reduced the number of programs and service providers and has simplified the services provided. There are no longer enrollment caps and waiting lists for community and home based services, as existed under the above mentioned waiver programs.
The MLTSS program is for individuals who require services and support that are living at home, in an assisted living facility, in community residential services, as well as those in a nursing home. MLTSS participants must meet income and asset requirements, as well as be determined clinically eligible. An MLTSS participant must meet a nursing home level of care, which means that she or he requires limited assistance with a minimum of three activities of daily living (ADL) or the individual has cognitive deficits and requires assistance with more than three ADL areas. MLTSS strives to assist participants to live as independently as possible for as long as possible while focusing on the individual's care needs.
A care manager will work with each individual to create a plan specific to their needs. The care manager will create a Plan of Care, as well as assist in selecting and arranging such services and ensuring that all medical visits take place. With the help of the care manager, the participant is able to determine which services he or she needs, select providers of the needed services and ensure that those services are in fact implemented.
ELIGIBILITY
To be eligible for MLTSS, an individual must meet all of the following criteria:
Resident of New Jersey;
65 years of age or older, or under age 65 and determined to be blind or disabled under the Social Security Administration or the Division of Medical Assistance and Health Services;
Qualify for Medicaid financially, this includes monthly income, as well as total liquid assets:

Income can be equal to or less than $2,349 per month (2020).

If an individual's income exceeds $2,349 then a Miller Trust, also known as a Qualified Income Trust (QIT) will be required.
Resources must be at or below $2,000 for an individual and $3,000 for a couple, where both individuals are applying for services.
Couples, where only one spouse is applying, may keep up to $128,640 in assets, known as the Community Spouse Resource Allowance (CSRA) (2020).
Clinically eligible for a nursing home level of care, meaning that the individual requires assistance with activities of daily living. A clinical assessment will be performed before an individual enters the MLTSS program.
SERVICES
The MLTSS program uses NJ Family Care managed care organizations to coordinate all services provided under the program. Each participant is provided with an individualized Plan of Care (POC). This assessment is continually reviewed and updated at least annually.
♦ Description of Services Provided. MLTSS services include the following:
Personal Care;
Respite;
Care Management;
Home and Vehicle Modifications;
Home Delivered Meals;
Personal Emergency Response Systems;
Mental Health and Addiction Services;
Assisted Living;
Community Residential Services;
Nursing Home Care; and
Transportation.
♦ Description of Service Providers.
Managed Care Organization (MCO). Under a MCO an individual will need to enroll in one of the following:

Amerigroup New Jersey, Inc.

HealthFirst Health Plan of New Jersey, Inc.

UnitedHealth Care Community Plan

WellCare Health Plans of New Jersey

Program of All-Inclusive Care for the Elderly (PACE). Individuals entering a Nursing Home for the first time will have their primary health care managed by NJ Family Care with MLTSS or the Program of All-Inclusive Care for the Elderly, known as the PACE program. To be eligible for the PACE program, the individual must live in a PACE service area. There are currently five PACE organizations in eight counties in New Jersey:

LIFE (Living Independently for Elders) St. Francis, operated by St. Francis Medical Center. This program services Mercer and Burlington Counties.

LIFE at Lourdes operated by Our Lady of Lourdes Medical Center. This program services most of Camden County.

Lutheran Senior LIFE located at Jersey City Medical Center. This program services most of Hudson County.

Inspira LIFE, operated by Inspira Health Network. This program services portions of Cumberland, Gloucester and Salem Counties.
To be eligible for PACE, an individual must meet all of the following criteria:
An individual must be age 55 or older;

The individual must be in need of a nursing home level of care, but able to live in the community; and

The individual must reside in a PACE service area.
The PACE program is a Medicare program that provides individuals with medical and social services in order to assist those individuals in delaying long-term nursing home care. PACE participants receive a customized plan of care that is reevaluated on a regular basis.
Through the PACE program, an individual receives the same services provided by Medicare and Medicaid, without the same limitations. PACE may also provide additional services determined to be necessary for a particular individual, in order to help keep that individual in the community. PACE services include, but are not limited to:
Primary care;

Home and personal care services;
PACE organizations receive funding from Medicare and Medicaid each month. Participants of the PACE program may elect to disenroll from the program at any time and return to their former health care coverage.
COST SHARE
The county welfare agency will determine the cost share for individuals residing in a facility. The cost share will be based on his or her monthly income.
DISENROLLMENT
MLTSS is a voluntary program so participants can withdraw at any time. Alternately, a participant may be disenrolled for a variety of reasons, including if he or she no longer meets the financial or clinical eligibility criteria or if he or she moves out of New Jersey.
RECOURSE – An MLTSS participant has the right to request a fair hearing provided by the Office of Administrative Law if he or she is determined ineligible or denied services, or if services are suspended, reduced, or terminated. The state will provide 30 days' notice of termination of benefits unless the reason for disenrollment is that the participant has moved out of the state. Once provided written notice of the action, the participant must request a fair hearing within 20 days of the date of the letter. Medicaid benefits may continue until a hearing decision