Estate Planning Beyond the Will – Begley Report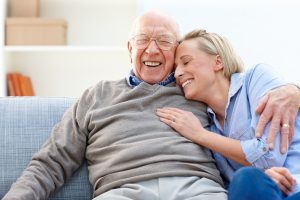 Begley Law Group ("BLG") assists you with your Estate Planning beyond the drafting of your Will, Advance Directive and Power of Attorney (POA). These additional services make your life easier and ensure that your objectives are accomplished. Additional considerations might include the following.
TASK-SPECIFIC POAs
General Durable POAs have become very long, because they need to be complete. Employees of banks and other institutions don't like to read these long documents. As a practical matter, it makes your life easier when BLG prepares carve-outs from your General Durable POA as follows:
The provision of the General Durable POA relating to banking can be incorporated into one very brief document for use in dealing with the banks.
Real Estate.If your agent uses your POA to sell or mortgage real estate, the POA must be recorded. County Clerks charge recording fees based on the number of pages in the document. By shortening the document, savings are achieved on the recording fees.
The provision of the General Durable POA relating to securities and brokerage accounts can be incorporated into one very brief document for use in dealing with the financial institutions.
ADVANCE DIRECTIVES
BLG sends your Advance Directive to your primary care physician when you provide contact information for your physician. This negates the need to search for your document in an emergency situation.
BENEFICIARY DESIGNATIONS
BLG can assist you in changing beneficiaries of your life insurance, retirement plans and annuities. Frequently, the existing beneficiary designations do not comply with the intentions that you expresses in your newly-drafted Will or Living Trust. Beneficiary designations should be coordinated with these documents. A separate charge may be considered for this service.
RETITLING REAL ESTATE
Whenever New Jersey or Pennsylvania real estate needs to be retitled, BLG can prepare the Deed. If real estate is located outside of these states, BLG can assist in obtaining the services of an attorney in the state where the real estate is located to prepare the Deed and record the executed instrument.
If other assets need to be retitled, BLG can assist in the retitling. Again, a separate fee may be appropriate.
TANGIBLE PERSONAL PROPERTY
Very few clients ever actually complete a Letter of Instructions with respect to tangible personal property. This often results in family arguments and a failure of the client's wishes to be implemented. BLG provides you with a sample letter of instructions for preparing a separate list or memorandum for the disposition of tangible personal property, and will review the procedure with you. BLG strongly encourages you to complete this list.
The following requirements for use of a separate writing or memorandum are provided to you:
The memorandum or list must be in your handwriting and should be signed and dated by you, or if typed or not in your handwriting, the memorandum or list must be dated and signed by you. Your signature need not be witnessed or notarized.
The memorandum or list must describe clearly each item so that a particular item will not be confused with any other similar item.
Your Will must refer specifically to your disposing of tangible personal property by a separate memorandum or list. BLG includes this in your Will.
The memorandum or list may be completed prior to the date of signing of your Will or at a date after the signing of your Will.
The memorandum or list, to be effective, must be in existence at the date of your death.
The memorandum or list does not apply and will not be effective to transfer money, evidences of indebtedness, documents of title, securities, stocks, bonds, and property used in a trade or business.
The items of tangible personal property disposed of by the memorandum or list should not be those items specifically disposed of by your Will.
You should identify clearly the beneficiary who is to receive each item by his or her proper name and relationship to you. If the beneficiary is not in the area, you should list his or her address.
Consideration should be given to naming an alternate beneficiary should the first beneficiary not survive to receive the property.
From time to time, you may change the beneficiaries or the items listed in the memorandum, and you may also revise or revoke the entire memorandum. However, NEVER make changes by marking or altering a signed memorandum, handwritten or typed. Changes should be made only by a new handwritten or typed memorandum and by signed and dating the new memorandum. After signing the new memorandum, the old memorandum should be destroyed. BLG recommends the memorandum be placed with the original Will.
BINDER FOR CLIENT
BLG includes all of your documents and the above information in a binder, and also includes a Questions and Answers document. This might include the following questions:
What does "by representation" mean?
What does the "generation-skipping paragraph" mean?
What does the "age requirement" paragraph mean?
What is a Bloodline Trust?
How much can an Executor be compensated for administering an estate?
Please explain the term "Ancillary Fiduciary."
What does the "nomination of a Successor Trustee" clause mean?
Please explain the "Rule Against Perpetuities" clause.
Whatdoes the "common disaster" clause mean?
Please explain the purpose of the "disability provision" clause.
Where shall I keep my Estate Planning documents?
When should I review my Estate Planning documents?
Do beneficiary designations supersede my Will?
What are the differences between tenants in common and joint tenants with right of survivorship?
Do I have to leave something in my Will to my children?
Who should get copies of my estate planning documents?
Will my estate planning documents be valid if I relocate?
What are the duties of a personal representative of a Will and whom should I select?
Can a beneficiary of a Will also be a witness to the Will?
How can I change my Will?
How do I alter or revoke my Will?
When is someone mentally incapacitated to make a Will?
What are the requirements to execute a valid Will?
Are handwritten or oral Wills valid?
Can I make a Will in this state if I own property in another state?
I have heard that a Living (inter vivos) Trust is a good way to avoid the costs of probate and inheritance taxes. Is it a good idea?
When do I have to file a gift tax return?
I want my child or someone else to take care of my affairs when I am no longer able to do so. How can I make sure he or she will be permitted to act for me?
What is a Durable POA?
How do I revoke a POA?
Can my Agent under my POA be forced to act, even if he or she does not want to do so?
If I have given someone a Durable POA, will it be necessary to have a guardianship proceeding if I become incapacitated?
Can a bank or other institution refuse to honor a valid POA?
If I give a POA to another, do I give up the right to manage my own affairs?
Is a Living Will valid?
Is a POA for health care valid?
LETTER OF INSTRUCTIONS
A general Letter of Instructions can be very useful to the executor, health care representative, and agent under Powers of Attorney. The Letter of Instructions provided to you by BLG includes the following categories:
Personal Information. List members of your immediatefamily by name, address, telephone number, date of birth, and Social Security Number. Include information for children, grandchildren, and any surviving parents.
List persons to notify should you become seriously ill, disabled, or upon your death.
Location of Important Documents and Items. List the location of your documents or items, such as: Will, Trust, Powers of Attorney, Tangible Personal Property List, Advance Medical Directive, Birth Certificates, Marriage Certificates, Baptism Certificates, Adoption Certificates, Divorce Certificates or Decrees, Death Certificates, Naturalization Papers, Diplomas, Passports, Social Security Cards, employment records, military records (including DD214 or discharge papers), health records, checkbooks, canceled checks, safe deposit box key, P.O. Box key, life insurance, health insurance, accident insurance, homeowner's insurance, stock certificates, income tax records, motor vehicle titles, other titles, income tax records, Savings Bonds, Deed to home, Deeds to other real estate, Mortgage payment information, credit card account information, and any other important documents.
Real Estate. List information regarding all of your real estate including address, telephone number, security system companies, security system code, and security system telephone number.
List your usernames and passwords for all digital assets including: computer, financial institutions, Facebook, LinkedIn, Twitter, Pinterest, Skype, Snapfish, Shutterfly, Flickr, PayPal, eBay, Craigslist, Amazon, online storage accounts, domain name, YouTube, rewards accounts, and any others.
Veterans Information. If you are a Veteran, providing information including branch of service, dates of service, ID number, whether you were wounded or disabled, VA life insurance information, whether you are receiving a pension or disability, and information about where you served.
Banking and Financial Services. List all of your checking accounts, savings accounts, CDs, money market accounts, mutual funds, brokerage accounts, stocks, bonds, securities, safe deposit box, including account numbers and how each account is titled.
Life Insurance and Annuities. List any life insurance policies or annuities you own, and include the following information for each: the individual insured, the type of policy or annuity, the face value, policy or contract number, beneficiary designations, and names of companies.
Property Insurance. List information pertaining to property insurance for your real estate, motor vehicles, personal liability insurance, long-term care insurance, tangible personal property, including policy numbers and names of companies.
Medical Insurance. List the person or persons insured, type of policy, amount of coverage, policy number, and names of companies or groups.
Retirement, Pension or Profit-Sharing Plans. List the plan name(s).
Business Interests. If you have any business interests, include the name of business, type of business, and type of entity (i.e., LLC, Corporation, etc.).
Real Property. List all of your real property including the type of property, address of property, names(s) of owner(s), how the property is titled, date of acquisition, and purchase price.
Inventory of Safe Deposit Box. List contents of your safe deposit box.
Personal Property. List each asset of personal property you own, including the date acquired, value, and any other important information.
If you own one or more vehicles, provide the following information for each vehicle: the type of vehicle, the person to whom the vehicle is titled, the location of the keys, year, make, model, and location of the registration.
Employment Record. List information on your employment history including employer's names and employment dates.
Outstanding Loans or Debts. Include the name and address of all of your creditors and an estimate of the amount owed.
List all of your physicians including the physician's name, specialty, address and telephone number.
List your pet's name, veterinarian's name, address and telephone number, and information pertaining to pet insurance including company name, address, telephone number, and policy number.
Funeral, Cremation, Burial, and Final Instructions. This list should include information pertaining to proposed funeral home, proposed funeral director, embalming, burial instructions including identification of plot (if previously acquired), cremation instructions and final location of ashes, funeral instructions, public viewing, private viewing or no viewing, open casket or closed casket, if services to be held at a church include name of church and clergy, if services to be held at cemetery include name of cemetery, if services to be held at another location include specific information on location, eulogy preference, readings, music, requested pallbearers, requested clothing, in lieu of flowers, and any other instructions.
Obituary Information. This list should include schools attended and dates, degrees, employment, length of time at current residence, special honors and awards, community activities, professional memberships, other memberships, volunteer activities, newspapers for the obituary, and any other information to be included.
Important Contact Information. BLG includes the following contact information in your Letter of Instructions:
Social Security Administration
800-772-1213 or https://www.ssa.gov
800-829-1040 or https://www.irs.gov
Department of Veterans Affairs
800-827-1000 or https://www.va.gov
National Center for Health Statistics https://www.cdc.gov/nchs
AARP Legal Services
Free Service that Identifies Federal and State Assistance Programs for Older Americans
BLG include a checklist for use after the death of a loved one that includes:

Contact Attorney
Arrange for care of dependents, if any
Arrange for care of pets, if any
Evaluate the need for security at residence
Cancel home deliveries (newspaper, meals on wheels, mail, etc.)
Arrange for care of plants
Remove perishable foods
Monitor all email accounts sixty days prior to closing
Return passport to issuing office
Return driver's license to Department of Motor Vehicles
File papers with Department of Motor Vehicles to change title and registration
Cancel utilities or change name (gas, electricity, water/sewer, garbage collection, cable, Internet)
Home/Auto Insurance (confirm they offer coverage through probate process)
Fraternal Organizations
Shopper's clubs
Pharmacy
Library (return books and notify of death)
Video and DVD Rentals (return rented movies to Redbox, Netflix, etc. and notify of death)
Pick up any dry cleaning
Cancel or return items on layaway
Cancel any appointments
Cancel vacations or other pre-planned events
STORING CLIENT'S ORIGINAL WILL
If you do not have a safe place to store your Will, as an extra service BLG offers to store your Will in a vault on BLG's premises.