Thomas D. Begley, Jr. Named 2017 New Jersey Super Lawyer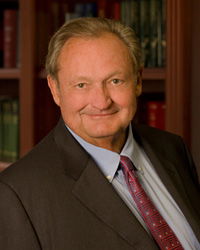 Attorney Thomas D. Begley, Jr. of the Begley Law Group was selected to the 2017 New Jersey Super Lawyers list.
The New Jersey Super Lawyers list designation is bestowed upon lawyers who have been judged to have extensive professional achievements, exemplary ethical standards, and are held in esteem by their peers. The process in which an attorney is selected as a Super Lawyer includes stringent peer nominations, evaluations, and research by third parties. Only five percent of attorneys are selected. Attorney Begley has been named a Super Lawyer annually since 2008.
The continued Super Lawyer designation is a clear indication that the Begley Law Group, P.C., has the recognition of peers for extensive experience and knowledge in their practice areas.
"We are immensely proud of our reputation and our work supporting the individuals and families in New Jersey area," commented Certified Elder Law Attorney Thomas D. Begley, Jr. "We take our commitment to the rights of the elderly and disabled seriously and appreciate that our dedication has been noted."