Ethan Ordog to Present at the 2016 Elder Care Legal Forum on February 25th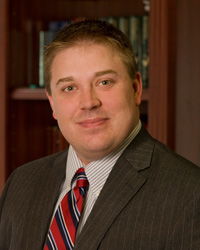 Ethan Ordog of Begley Law Group will be presenting at the 2016 Elder Care Legal Forum sponsored by the Estate and Financial Planning Council of Southern NJ.
The theme for this forum is "It Takes A Village: A Collaborative Approach to the Clinical,
Legal and Financial Components of Integrated Eldercare."  Additional co-sponsors are Samaritan Healthcare & Hospice and Virtua SeniorWise Care Management.
The forum is on February 25, 2016 at the Mansion on Main Street in Voorhees, New Jersey. It will start at 7:45 am with a continental breakfast and dedicated time to network with colleagues and visit vendor tables. There will be two educational sessions with a break in the middle for additional networking. The event will end at 12pm with closing remarks and a prize drawing.