Thomas Begley Jr to Present at Philadelphia Conference on Irrevocable Trusts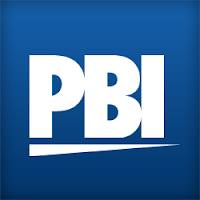 On Tuesday, August 27th Tom Begley Jr will be presenting at the Pennsylvania Bar Institute course on Irrevocable Trusts, being held at the CLE Conference Center in Philadelphia.
Mr. Begley views irrevocable trusts as an important estate planning tool that can assist elder law attorneys in helping their clients protect assets.
"Although often used for the very wealthy, we view irrevocable trusts as quite useful for clients in all income levels," said Mr. Begley, "helping many with very high long-term health care costs, possible lawsuits as well as other concerns."
Irrevocable trusts are often used in estate planning for seven primary purposes; veteran's benefits, federal estate tax uses, Medicaid, fund management, credit and lawsuit protection, probate avoidance and undue influence protection.
The day-long session, "Irrevocable Trusts: Drafting with the Right Ingredients" will cover topics such as; deciding what planning choices are right for a law firm's client, how the trust will meet their goals and how it will operate during the client's lifetime and after.  There will be case studies presented as well as relevant tax provisions, spendthrift clauses, duties of the trustee and beneficiaries.
This course from the Pennsylvania Bar Association is being held at the Wanamaker Building in Philadelphia and is offered for 3 Total CLE credits (no ethics).  For more information, call (800) 932-4637, or email [email protected]