UCP Motor Cars Under the Stars 2013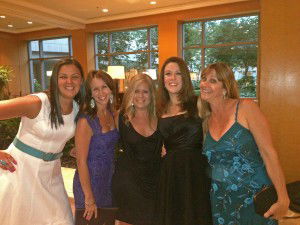 On Friday, June 28, 2013 attorneys and other members of the Begley Law Group team enjoyed a night at Franklin Institute for "UCP Motor Cars Under the Stars."
Begley Law Group was once again honored to be an "Excellence" Partner for this annual event, which this year showcased a collection of classic automobiles and motorcycles curated by internationally recognized photographer Michael Furman.
The event raised hundreds of thousands of dollars to benefit United Cerebral Palsy of Philadelphia & Vicinity and its mission to positively affecting the quality of life for persons with a spectrum of physical and developmental disabilities.
UCP Philadelphia enables people with disabilities to live a life without limits. They work to help children and adults with disabilities live as independently as possible, while providing families with the information and tools needed to support loved ones in the community.