2012 Walk to End Alzheimer's
On Sunday, October 7, 2012 Begley Law Group was proud to once again be a participant in the Alzheimer's Association Walk to End Alzheimer's.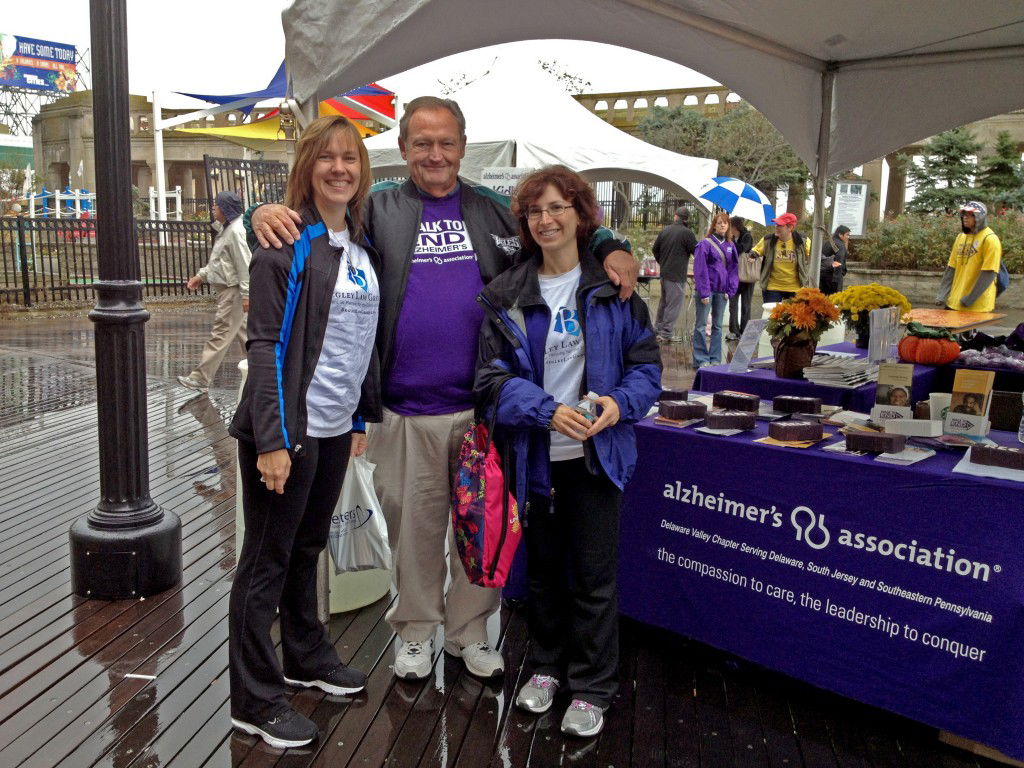 [L to R] Colleen Caruso (BLG administrator) with attorneys Thomas Begley Jr. and Dana Bookbinder
It's the nation's largest event to raise awareness and money for Alzheimer's care, support and research. Held annually in more than 600 communities nationwide, members of the Begley team participated in the Atlantic City walk. We met at the Boardwalk Hall prior to the walk and although it was a rainy Sunday, there was a tremendous turnout.
Many groups, from Assisted Living facilities to Elder Care Associations were present to share information and support for patients and families dealing with this challenging disease.  The Walk to End Alzheimer's unites the entire community — family, friends, co-workers, social and religious groups and more — in a display of combined strength and dedication in the fight against this devastating disease
Alzheimer's is the nation's sixth leading cause of death and Begley Law Group was honored to be able to put our group and individual support behind this important day.